The Gallery
Les Yeux du Monde (The Eyes of the World) is a contemporary art gallery located in Charlottesville, VA. The gallery rotates exhibitions by regional, national and international contemporary artists and modern masters. Committed to education and sharing the joys of art with both the novice and collector alike, the gallery offers artists' talks and trips to studios, museums and collections.
The gallery often collaborates with the University of Virginia (UVa) Art Museum and local Contemporary Art space, Second Street Gallery on exhibits including the NEA-funded multi-site site-specific exhibition Hindsight/Fore-site: Art for the New Millennium in 2000. It mounts a Picasso print show biannually in conjunction with the non-profit Lydia Csato Gasman Archives, devoted to preserving and sharing the scholarship of this world-renowned Picasso scholar and former UVa Professor of Modern art.
Les Yeux du Monde was founded by Lyn Bolen Warren in 1995 in her mountaintop home after she completed her Ph.D. in Art History. Since then the gallery had several downtown Charlottesville locations before moving back to its original setting in 2009, this time to a stunning Cor-ten steel and glass block contemporary structure designed by W.G. Clark.
Sarah Sargent published an article about architect W.G. Clark who designed the new LYDM gallery. Download article (pdf) >
Our Location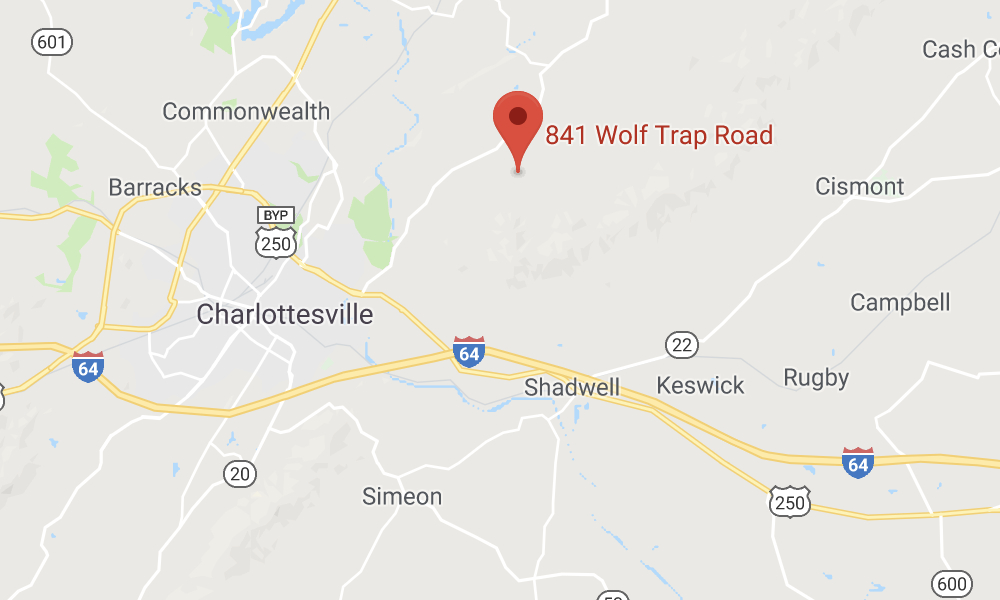 The gallery is open Thursday through Sunday 1 – 5 p.m. and by appointment. Contact us by email at LYdMGallery@gmail.com .